Back
Become a Hero with Men Expert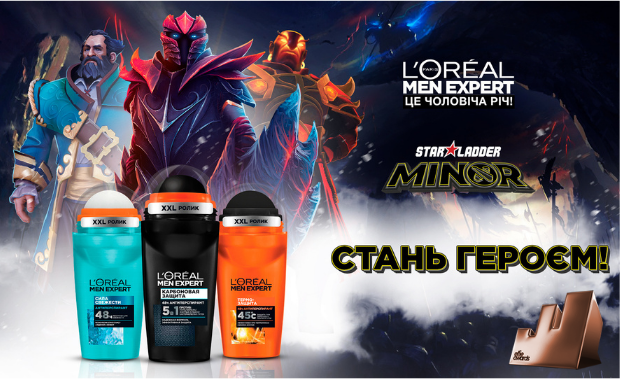 CHALLENGE
The male deodorants market is driven by 3 strong brands-mastodons both in sales & in media activity. Each leader plays on its own clear territory with different male groups.
Men Expert is a young brand in the category with still low brand awareness among men as weak media support doesn't build wide TA reach & involvement into the brand niche for a long period.
INSIGHT & IDEA
More than 60% of the core male audiences are interested in computer game playing. In Ukraine, the cybersport niche is still unoccupied. Each Men Expert franchise has its own unique property as DOTA heroes have their own unique power.
Decision: to conquer real male territory with high reach potential to differentiate Men Expert among strong & active competitors.
IMPLEMENTATION
Zero stage: teasing OOH & digital campaign to stir up TA interest declaring new brand territory.
Semi-finals: strong TA reach achievement due to 2 non-stop days of DOTA Minor streams with Men Expert as main partner & digital campaign support led on a game console raffle to build link with business.
Grand final: active TA involvement into Grand final and native reach building driving by engaged bloggers.
RESULTS
70% TA reach in TOP-5 cities
+5 p.p. Brand Awareness growth among the young male audience
+2 p.p. Brand Consumption growth among the young male audience
record deodorants sales* in units & value in the e-com channel during the campaign